Pin It
I guess my DIY days were inevitable really. Papa and Mamaw (my mom and dad) are the original DIYers from back in the day. Old school, Bob Villa Pre-Sears style creative wonders. I put that craftiness to good use this Christmas. (I feel like I should say "Wonder Twin Powers ACTIVATE" right about here.)
Ok, where was I??? Oh, yes. Crafty Christmas 2009.
During a local park district class this fall, I noticed something interesting. Although, there were several fun crafts and activities to do during each class, most of the 2-3 year olds were completely engaged with this one simple activity/sensory table.
The table was filled each week with something different to sort out like beans, colored uncooked pasta and rice. The kids would stand there forever, just running their little paws through the stuff in the bins.
So began my search for B-boy's (nick name for Braden) ultimate Christmas gift. I found out quick that these tables DO NOT come cheap! Ack! Some were $150 to $300!
Hmmm??? What to do?? I called Carpenter Dad and explained the basic idea. He was onboard and my mom was too! Go Team!
Ta-Da! Here's the result.
He used a small piece of laminate countertop and some sturdy wood to construct a basic kids table. My mom found the bins and dad cut the holes just big enough to hold the bins in place by their rims. He also stained the wood and smoothed out all the edges for a very snazzy (pricey??) look.
Between my dad and my mom, they were able to create this fantastic table for around $10!! No joke.
Their talent: priceless.
On my end, I bought several boxes of pasta in various fun shapes and a few bags of dried beans. Then I colored the pasta using this "recipe".
Coloring Pasta
Items needed:
gallon sized zip bags
rubbing alcohol
food coloring
uncooked pasta
wax paper
cookie sheets
Place 1/4 cup of rubbing alcohol in a plastic bag. Add several drops of desired color to alcohol. Add 1/2 pound pasta to each bag, close bag and shake to coat all of the pasta. Let each bag sit flat for one hour and then flip the bag. Let sit for an additional hour. This will give a deeper color. Open bag and spread on cookie sheet lined with wax paper. Allow to dry overnight. Pasta needs to be completely dry before placing in a container.
It really is amazing how something so simple can stop a wild 2 year old in his tracks. Heck, my 6 year old even likes it!
So what do you think? Any other toddler/pre-school moms out there that have something similar to this?? Any other sorting ideas? I'm thinking about braving shaving cream in the bins one day. :)
Special thanks to my creative parents for putting together such a wonderful present for us. Homemade from the heart and treasured forever!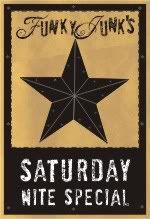 Pin It