Pin It
I've finally finished our "little" and "simple"
mirror update
!!
Ta Da!!!
Why is it so hard to get good bathroom pictures? Hopefully you can get the idea.
So, it wasn't as easy as I had originally planned it to be, but now the guest bathroom mirror should be a cinch after completing the first mirror…and learning a TON along the way.
I love how this turned out and will be sure to write up all the how-to's (and what not to do's!) in the near future. Oh and I'm also tackling that oak-a-licious vanity soon as well. Stay tuned!
Don't forget about my CSN GIVEAWAY below!!!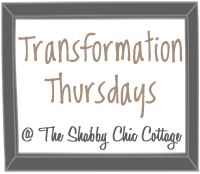 Pin It