Pin It
My "little" brother was in need of some new end tables. Seriously, he was using some old ones that were my grandmother's circa 1950. B.A.D. Faux inlaid marble B.A.D.
Anyway, being a super awesome sister <smile>, I've been on the lookout for a few tables that I could redo for him. A lucky trip to Goodwill and I happened across these guys…
For only $7/each! ACK! What a deal! Minus the dated finish and brassy hardware, they were in perfect condition too. Wobbly legs were easily fixed with a allen wrench.
Using the same technique as my
GW coffee table redo
, I applied 3 coats of Rustoleum's Painters Touch in Black Semi-Gloss.
Then I let the tables sit inside for a day…BIG TIME humidity this time of year. I then applied 3 coats of Minwax Polycrylic Protective Finish in Satin.
And you know how must I
detest all things brassy
, right? That old hardware didn't stand a chance in this redo. I picked up two brushed nickel pulls from Target ($8/pair).
I secretly want to keep these table for myself after they were finished.
Steven, sweet "little" brother of mine, you love me, right? Say it. Come on.
Love you more…and hope you like these tables once I get them down to STL for you and Tinita. Mwah!
**Update: After reading this post, my husband wanted me to bring it to your attention that this was not
completely
a solo project. Oh no...he helped me sand
one
of these end tables. Thanks D! I think he appreciates the work that goes into my little redo's after sweating it out in our garage during the sanding process. Ha!
UPDATE part 2: One of my commenters mentioned that these look very "Pottery Barn" and I found these similar tables on their site for $199!!
It makes my find at Goodwill seem even more grand!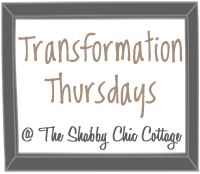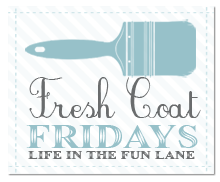 Pin It