Pin It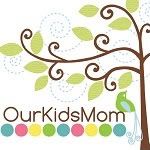 ….(#29)  Heather from Our Kids Mom, who said she'd love to get the Westbend Stir Krazy Popcorn Popper with her CSN Gift Certificate.  There's nothing like fresh homemade popcorn!  And popcorn balls.  And caramel popcorn with peanuts.  YUM!
Congratulations Heather! 
Thanks to all of you for entering and for reading my blog!  Love love LOVE you guys!
Pin It