Pin It
Our mantel has pretty much looked like this:
…for the last 4 years.  Well, minus the addition of the Braden picture since he was born 3 years ago. ;)
Not awful.  Not great.  Just blah.
My inspiration for a  mantle change up was sparked by a recent rug purchase.  This is the rug we've had since we moved here:
Yes, I know this is ALSO an old pic of me and a gorilla…but it's the only picture I could find of the old rug.  Gorillas are cute.
So, we got it from Target and it has served us well…through toddler drink spills and house training a puppy.  The dark colors that covered most of the rug were great for hiding the crazy mess of our day to day life.
Now that the boys are relatively spill proof…er, not allowed to bring drinks all over the house, we recently bought this new rug from Target. 
I loved how it instantly lightened the room up a ton and added a new color to our room…yellow!  It also has a little of of the deep burgundy from our last rug, but much less of it.
After the rug, I redid the mantel-scape.  Here's what it looks like today:
I kept the same family photos.  I originally thought I wanted to change them out, but they truly are my favorites…our wedding day and each of the boys when they turned the Big "1".  I'm a sentimental fool.
Next, I took out the old candles and added in two large glass hurricane candle holders.  They were a recent find at Kohls, on clearance for $10 each AND I had a 20% off coupon!!!  Awesome price for their size.  They are selling a similar newer version there for $80 each..on sale! 
I switched out my glass vase for a new green one that I found at Walmart and added lighter stems as well.
Lastly, I shopped the house and brought in my little birds, my previously disco-ish artichoke from this post and some books. 
I had originally only painted the artichoke white, but later added some watered down craft paint to tone it down a little. 
Who goes lighter in their decor in the fall?  I do.  I'm pretty happy with my inexpensive and quickie mantel makeover though. 
Alas, with the change in temps and seasons, I feel another change coming really soon.  Now…where are those pumpkins??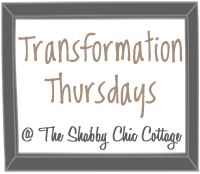 Pin It