Pin It
Yes, I'm a dork and YES, I Google research everything.  Even candlesticks.  Must be the scientist/researcher in me. ;)  Ok…I'll get to the research bit later…
So, I inherited these two little brass candlesticks from my mom a few years ago and kind of forgot about them. 
While shopping the house for my mantel redo, I took the little birdies away from my living room coffee table and needed something to fill that space.  The snowball effect in decorating.
Anyway, I found mom's candlesticks and put my Heirloom White spray paint to good use again.
But then it seemed a little sparse to me with only two.
Quick trip to Goodwill and I found two more brass beauties for a few bucks.  Add a little spray paint and Ta Da!
It's probably not fair to judge the entire tablescape with the added pumpkins in the above picture.  AND…please don't knock my lopsided candlesticks.  I'm in a candle panic.
Regarding 4 candles vs. 2…Still not loving it.  I think its the rule of doing things in odd numbers?  Always use 3's or 5's when decorating?  I a lab bench kind of gal so I had to consult the experts.
I Googled "Candlestick Grouping" and wouldn't you know it…
Martha to the rescue.  However, I'm  still confused.  It seems that 4 is ok in the above picture.  UGH!  Help! 
Will the true decorator divas please stand up?  Help!  I'm a bio nerd and I've got candle issues.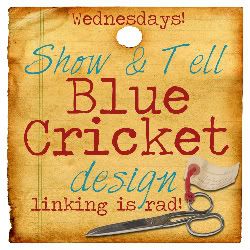 Pin It