Pin It
My mom recently added an additional bathroom to her basement. It will definitely help out with her favorite, er….only daughter plus hubby plus kiddos barge in for the weekend.
I'm hoping to feature her new basement bathroom before and after's really soon, but for now, I'd like to show off my contribution to the space.
The new bath has a wall cabinet that felt a little lost and lonely. My mom told me to keep an eye out for a dresser or cabinet to put below it for linen storage. Well, mom and I just happened to be dropping off some of my clothes at GW a few weekends back and took a peek inside.
What luck!
It was priced at $14.99 AND we used a 20% off coupon that I received for my donation that day. Who knew GW had their own coupons?? They've truly "arrived"!
So for around $12, I thought I could handle facing those multi-colored knobs and shiny gold embellishments head on.
A lot of sanding and cleaning, Painter's Touch White Satin paint (x2) and Polycrylic (x2) to seal the deal.
Another great find? These ceramic knobs were marked down at Meijer to 40 cents EACH!
And what would a reveal be without the Before and After shot:
Now its just waiting for my mom to come and take her home this coming weekend. She's going to love it!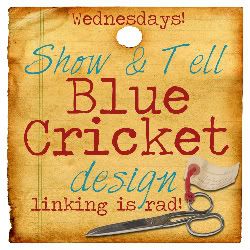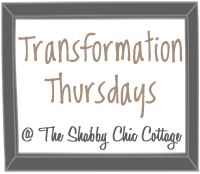 Miss Mustard Seed's
Furniture Feature Friday
Pin It