Pin It
Sorry for the delay!  This was one of those posts that kept going and going and…well, it's long.  I hope it easily explains how I went from this:
To this…
What you need:
sturdy coffee table that is a good seat height
spray paint (Rustoleum's Heirloom white)
electric knife
spray adhesive
foam (high density, 3")
batting
fabric (Coral Cascade Ebony from Joann's)
staple gun
scissors
button kit
fishing line
finishing nails
long upholstery needle
trim
hot glue gun
Step one:  Make sure the table is sturdy
My table had one wobbly leg.  After a a little inspection, I noticed that one of the brackets holding the leg to the top was bent and that caused the whole thing to be unstable.
I removed the bracket, hammered back into shape and reattached it.  All good.
Step two:  Painting the legs
Most of the pieces in our master bedroom are dark, so I wanted to go lighter for this bench.  I lightly sanded the legs and the sides of the table only because I knew I would be upholstering the top anyway.  Then, I applied 2 coats of Rustoleum's Heirloom White Spray paint and sealed the deal with a few coats of clear acrylic spray.
Step three:  Deciding where to place the buttons
I measured and marked six spots on the top of the table with a permanent marker.  Then I drilled holes into the table top for each mark.  No turning back now!!
Step four:  Attaching the foam
I used 3 inch high density foam that I purchased at Johann's.  Luckily, there was a 50% off sale going on that day because it can be a little pricey.  You can also use 2 inch foam that can be found much cheaper, but I really wanted a bouncy cushion for our bench.
The foam wasn't perfectly square and it was a few inches too wide.  I measured and marked a 1/2 inch from the widest point of the table's top all the way around.  
After getting all the lines marked, I used an electric knife to cut the foam.
To attach the foam, I placed the foam on the ground.  Then I sprayed it with adhesive.  I borrowed my hubby and we set the table upside down onto the foam.  It was easier to position this way.  You want to make sure you get it centered.
NOTE:  Somehow, during this DIY frenzy, I forgot to do an important step that read about it in other tutorials.  After attaching the foam and before adding the batting, take a long needle, poke up through drilled holes and mark foam where buttons will be placed.  Cut or pinch out a bit of foam where markings are.  Believe me…this will make button tufting easier.
Step five:  Wrap it up with batting
Spread out your batting and then put the table foam side down onto the batting.  Cut the batting to size, making sure you have enough to cover the top, plus the sides of the foam and then add a few extra inches to both the length and width.  You can trim the excess it later.
Since my table had a curvy top edge, I had a hard time making the batting look smooth.  So I stuffed a little extra batting here and there to smooth it out before stapling the large piece of batting in place.
Attach batting to table by stapling at center of one long side, then continue stapling towards each leg.  Stop stapling a few inches before each corner. Repeat on opposite side and then finish the shorter sides.  To finish the corners, trim off excess batting and fold the corners like you would wrap a present. Trim excess batting as need to make a smooth look.  This took a little time to get the lumps and bumps just right.
(Good examples of this here and here.)
Step six:  Making it pretty…Adding Fabric
First up, iron your fabric.  Then, using the same steps as you used with the batting, lay out your fabric, cut it to size, adding a 2-3 extra inches for stapling and pulling.  Lay the table, batting side down, onto the cut fabric.  Start with one of the long sides and begin stapling.   Remember to pull the fabric tight as you go.  I flipped my bench over several times to make sure I was getting it snug.  Just like the batting, stop stapling the fabric before you get to the corners.
Again, the corners are the hardest part.  I actually had to take a break and come back to it once because I was getting a little frustrated.  It took a lot of trial and error, but you just have to work with it until you get the look you want.  I again, folded my fabric similar to wrapping a present.  I cut out excess fabric as necessary to avoid that lumpy messy look.
Step seven:  Button Tufting
Create your fabric covered buttons with small squares of extra fabric and a button making kit.  I found these at both Hobby Lobby and Joann's. 
Thread the buttons with 16 inches of fishing line.  I tried using the upholstery twine and it snapped on me several times.  The fishing like is much more durable.  To thread, fold the line in half, poke the loop end through eye of button and then thread the two loose ends through the loop.  Pull snugly.  Set aside.
Flip the table right side up.  Poke long needle up through bottom of table and thread the button through the eye of the needle.  Pull the needle down and the fishing line should come through to the underside of the bench top.
Pull the line VERY tight.  Staple several times to attach the fishing line to the wooden underside of the table.  Due my mistake in Step Four, I couldn't get my buttons to "tuft" as deeply as I wanted.  To pull them tighter, I tied a small finishing  nail to the ends of the fishing line in order to have something to pull tighter.
I kept the line pulled tightly by adding another staple near the nail.
The result: Nice tufting!
Step eight:  Trim it up and Enjoy!
To give the piece a finished look and to hide all of my staples, I used hot glue to attach a 1 inch black trim all the way around the bench.  Be sure to trim off excess fabric before trimming.
Now, sit back and admire your work.
Giving credit, where credit it TRULY due:
After bringing my little table home, I did  a net search for "coffee table to bench" and came across a wonderful tutorial on Curbly by modhomeecteacher.  This post really got me jump started on my own bench.  
Then I happened upon another great post by Allison at A Glimpse Inside where she takes an old sofa table and transforms it into a bench.  Funny thing?  I have the same sofa table, still in use, in my living room!  Yep, the same one she hacked up!  Ha! 
Thanks to you all for the great feedback on my coffee table to bench transformation!  Please feel free to send me any comments or questions you might have about this long tutorial!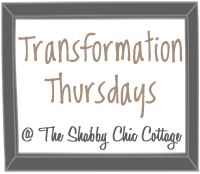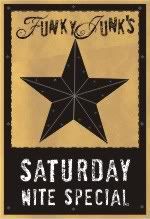 Pin It