Pin It
I happened upon this great copy cat art project on
Two Girls Being Crafty
. Tristin was inspired by this piece from World Market…
…that sells for around $100! I thought I'd give it a whirl myself and ended up with this pair of canvases.
It's definitely different than the copy cat piece and the original, but I love how they turned out. Best of all, the technique is simple, quick and easily adapted to fit the colors of your space.
I took two 16x20 canvases and spray painted them Heirloom White. One was actually an "OOPS" canvas from a few projects ago. Spray paint is your friend!
I got out a bunch of my acrylic paints and started mixing and matching them on these lovely artist palettes…errr…brown paper bags.
Then I started to draw the branches with brown paint and a thin brush. Tristin used a paint pen, which would have been helpful. Either way works, of course.
Next, I just started adding circles, here, there and everywhere in different sizes and colors until I was happy with the look.
At first, I thought I wanted to put these in the family room, but they just didn't work there. Too small for that big space. Today, I tried to put them in the guest bedroom and I'm liking it much better there.
Of course, they're just propped up for now, but I'm trying to get a sense if I like them there or not. I can't decide if I like the bright POPS of color. Maybe I should do a watered down wash of acrylic paint to either slightly darken them or lighten them. The original from WM has a dirty/aged quality that I kind of like, but I'm not sure if it would really go in this room. Thoughts?
So, that's my latest adventure in homemade art on the cheap. Thanks to Tristin from
Two Girls Being Crafty
for the inspiration!
I'm linking this post up to the below parties! Check them out for some fabulous inspiration!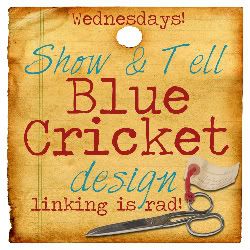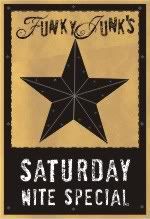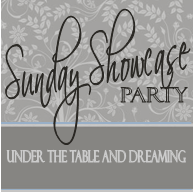 Pin It