Pin It
Why make homemade hummus you ask? Well, at first it was because I had a craving to eat hummus, yet no craving to go out to the store for it. From now on, my reasoning will be be that it is SO DARN FREAKIN' GOOD? How did I not know this already?
I came home, wanted some hummus. Didn't have any. Quick search here and there. This is the recipe I slapped together in less than 15 minutes. And it worked! True hummus includes tahini, a sesame paste. I didn't have that one hand, but did happen to have sesame oil. So, I substituted some olive oil for the sesame oil. You do what you can/like.
Homemade Hummus
2 cloves garlic
1 can garbanzo beans, drained
1 teaspoon ground cumin
1/2 teaspoon salt
3 Tablespoons lemon juice
3 Tablespoons olive oil (or sesame oil)
Blend all of the above ingredients in a food processor until smooth. Add extra lemon juice to reach the consistency you prefer while blending.
Sun-dried Tomato version
: Remove the above prepared recipe to a bowl. Then add 1/4 cup sun dried tomatoes in oil to the food processor. Blend until chopped. Add plain hummus back to food processor and blend the two together.
You can see how the sun-dried tomatoes gave the mixture a nice orangey tint.
Serve with your favorite pita chips or raw veggies.
Homemade hummus. A totally new snacky snack world has opened for me.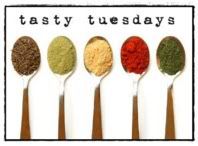 Pin It