Pin It
Both of my boys are at an age where they need to have daily responsibilities.  Some of them are things that they should be expected to do (unpack backpacks, clear dishes after dinner), while other things are what I would call chores (taking out trash/recycling, feeding the dog).  Chores = allowance.
Currently, I've found myself constantly reminding them of each and every thing they need to do and its driving me a little crazy.  My life revolves around lists, so why not give them their own little To Do List and bring the level of chaos down a notch?
A chore chart?  Yep!
I bought this metal magnetic board from Ikea a few years ago while remodeling the laundry room and never used it.
I've stumbled across some great ideas for chore charts and knew that I wanted something magnetic.  Something that the boys to could move from "To do" to "Done".  My laundry room leftover was perfect for a chore chart!
I think Ikea might still carry this item.  Here's the label…
To dress up the plain magnetic board, I used a plastic valance from an old blind.
Using a miter box, I mitered the corners and glued it all together to make a top and bottom to the chore chart.  I'm not going to lie…this plastic valance was a major pain to cut through with a miter box.  However, it didn't cost me a dime so I went with it.  Obviously a piece of wood or MDF trim would work great in this situation.
Once I had the metal framed out, I moved on to setting up the actual chart.  I knew I wanted to make magnets to delegate the chores for each boy.  So, I scoured my newest BFF Pinterest for some inspiration and found this great magnetic idea from Emily at Not So Idle Hands.  
Emily even shares a PDF file of her homemade magnet clipart. I used a few of Emily's chores from this great PDF…
And then mixed in with a few of my own clipart chores that I made using PowerPoint…
Next, I cut out the chores I wanted to use on my chore chart.  I feel like this is a work in progress and we'll be adding new chores as we go along.  But this is a start…
To make the magnets, I followed the same steps I used to make my necklace pendants.  However, I glued on magnets instead of putting bails on the glass squares for this project.
I used PowerPoint (yes, again!) to make "To Do" sheets for each of the boys and one that is combined for the tasks that they both need to complete daily.
The Extras area is for the magnets at the bottom.  Things they normally don't do a on daily basis, but if they do them its like a bonus round.  We'll see how this goes.
Then, I simply attached these sheets to the framed metal board with tape.  I didn't want to use anything permanent, since I might want to change this set up in the near future. 
After that, I added my magnets in the right places and stood back to look a my frugal and helpful creation.
Using things that I already had in the house, I hope I've made something that's really going to create some order around our house.
I went over watch each magnet stood for with the boys and they were actually excited about this set up.
No joke.
Again, I think this is a work in progress.  I have the basic bones done and we just need to see how it works out for the boys.  I'm already finding that its hard for them to have the "Shared" chore area since they often complete these tasks at different times.  However, until I make more magnets, this will have to do. 
Hope this inspires some of you to bring some order to your daily chores.  I'd love to hear any ideas that you might have for me to improve our system.  Work in progress people!
I'm linking this post up to the below parties!  Check them out for some fabulous inspiration!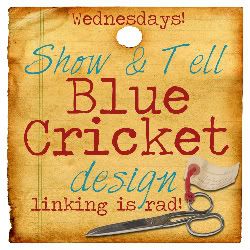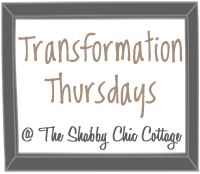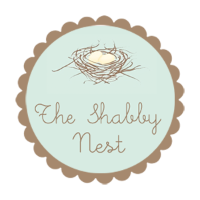 Pin It