Pin It
Fall is here and my soup cravings have returned.  This recipe was another instance of shopping the pantry and fridge and making something new.  Sometimes those don't work out so well, but in this case it totally hit the spot. 
Creamy Mushroom & Potato Soup (printable version)
Ingredients:
3 Tablespoons butter
1 medium onion
1 pound of mushrooms (I like to mix white with baby portabellas, but didn't this time.)
2 teaspoons paprika
2 Tablespoons all-purpose flour
4-5 medium potatoes, peeled and diced medium, equaling 5 cups diced
4 cups chicken or vegetable broth
2 cups of half and half 
1 Tablespoon Worcestershire sauce
2 teaspoons dried dill
1 Tablespoon dried parsley flakes
2 bay leaves
1/2 cup sour cream, additional for garnish
salt and pepper to taste (I add more than you would think because potatoes soak up a lot of salt.)
In a large stock pot over medium-high heat, melt the butter, then sauté the onions, mushrooms and paprika for 5-10 minutes or until onions are translucent. 
From this:
To this:
Reduce heat, add the flour and cook for 3 minutes more stirring constantly.  Add the rest of the ingredients EXCEPT the sour cream.
Bring to a boil, reduce heat and cook covered for 30-45 minutes.  Turn off heat and whisk in sour cream.  Add salt and pepper to taste.  Serve immediately.  Add a dollop of sour cream to each serving bowl, if desired.
Hope this recipes finds its way into your fall cooking!  Happy Fall everyone!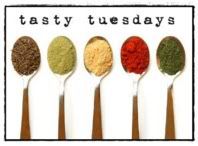 Pin It